So that technology serves humans.
Not the other way around.
I am Jakob Tewes. I make technology usable.
Since 12 years I am enthusiastic about computers, technology, object-oriented programming, website design, cloud technology, client management and more.
Since 7 years I have been accompanying people in the introduction of new technologies in their organization.
More and more the human being is moving into the center of my work - and with it the accompaniment of development processes.
Right now I'm focusing on creating soulfull online experiences - that are fun and make sense.
Expertise
Inspiration
Keynote speeches on the "nature of the digital"
Dialog formats for meaningful digitalization
Workshops for personal usage
Learning atmosphere
Acquisition of individual skills for the digital working day
Leading and moderating via digital media
Collaboration
Creating rich online formats - that are fun and make sense
Design of digital information flow
Interaction between employees
Development of participation processes
Design
Interfaces between users and IT
Architecture of IT and Cloud Systems
Change processes in the context of digitisation
Projects
So far I have been able to work in Germany, Austria and Switzerland for a natural cosmetics / pharmaceutical manufacturer, a drugstore, an automotive supplier, a correctional facility, a steel manufacturer, a fashion company, an insulation technology manufacturer, a pen manufacturer, an authority, a chemical company, ...
I work independently of industry, but with focus and prefer to be on site. The goal of every collaboration is to strengthen my customers' autonomy. Here is a selection of my project customers: Weleda AG, Germany and Switzerland
Training on "Digital Collaboration" with Microsoft Teams
Accompanying digitization projects
Coaching of executives on leadership in distributed teams via digital channels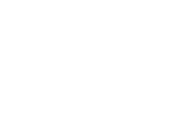 Himmel un Ääd, Cologne und Bonn
Support with strategic software decision
Support with technical problems
Designing and building an architecture for digital collaboration State Office for Nature, Environment and Consumer Protection North Rhine-Westphalia, Duisburg
Support with software migration towards MS Azure
Moderation of workshops
Automation of regular activities
{...}
Energy service provider, Hannover
Development of central monitoring for a decentralized cloud environment (~ 180 subscriptions)
Design and implementation of processes
Establishing communication to cloud security
Network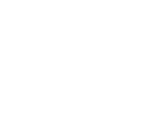 Working method
I work with passion, joy and professionalism and am interested in the added value for the people in your organization. Always combining the social and the technology. Without ready-made answers, but with serious questions. Not according to scheme F, but with a plan. With experience, but not biased.I attach great importance to:
Meaningfulness
Connection to personal and organization-wide values ​​and guiding principles
Use of digital technology to enable added value
Comprehensibility
About connections and effects of the digital in the personal and social context
Manageability
Realistic assessment of feasibility taking into account the holistic effects
Contact
Jakob Tewes
Development Companion
E-Mail
post@jakobtew.es
Mobil
+49 151 6471 5186
Location
Kiebitzweg 6, 26209 Hatten, Germany